Exterior House Cleaning sydney North Shore
Whether you are preparing to paint your house, thinking about selling or would like to improve the appearance of your house exterior, soft house washing is the answer. A Clean Approach House Washing can gently wash your house, so there's no damage to your property or your garden. We apply a safe, non corrosive cleaner to your property that helps loosen the pollution, dirt and mould that allows us to gently wash the property down. The treatment leaves behind an anti fungal inhibitor that will keep your property cleaner for a longer period.
In addition to exterior house cleaning, we also offer driveway cleaning, timber deck cleaning, vergola cleaning, tennis court cleaning, apartment cleaning and much more. Please don't hesitate to contact us for more information or ask for a free quote. We wash houses on Sydney's North Shore including the suburbs of Wahroonga, Warrawee, Turramurra, Pymble, St Ives, Gordon, Killara, Lindfield, Roseville, Chatswood, Willoughby, Artarmon, Longueville, Lane Cove, Riverview, Linley Point and Hunters Hill.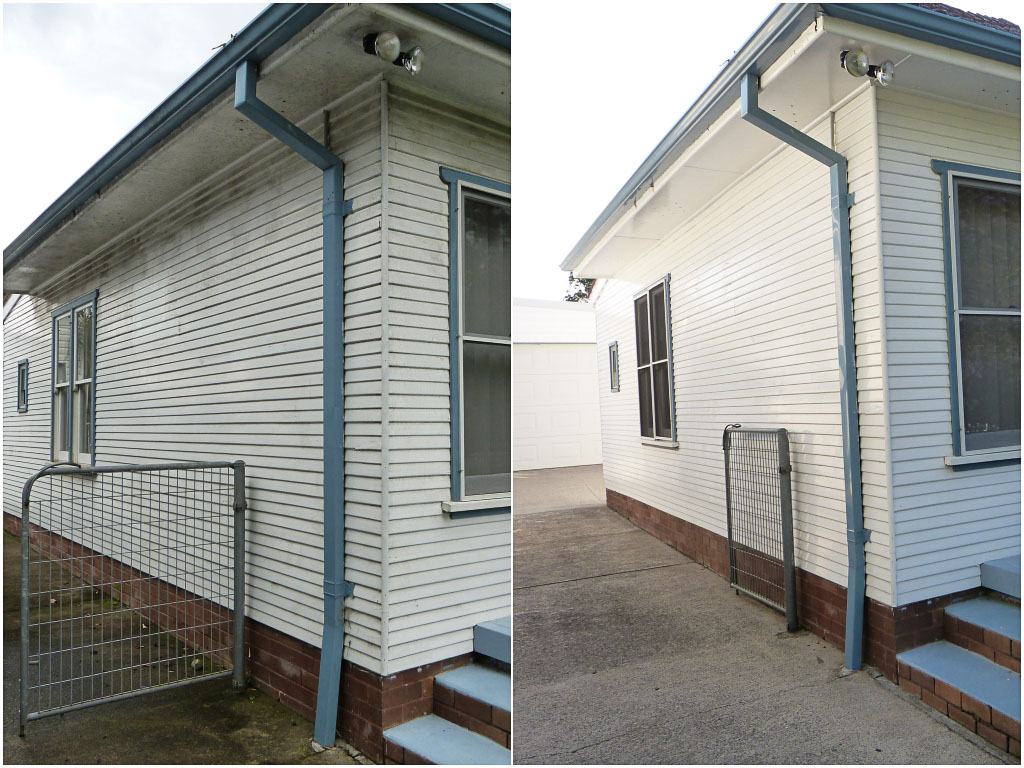 Soft Washing is a form of pressure cleaning that uses a much lower pressure in combination with cleaning solutions to remove dirt, mould and other stains without damaging your property.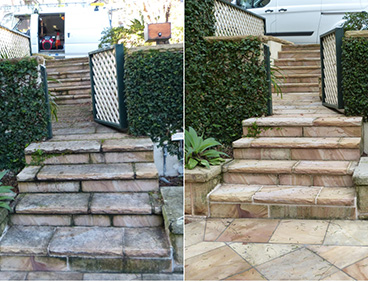 A Clean Approach House Washing has trained in sandstone cleaning and restoration. We have developed a process which not only restores the look of your sandstone, but also protects it from damage.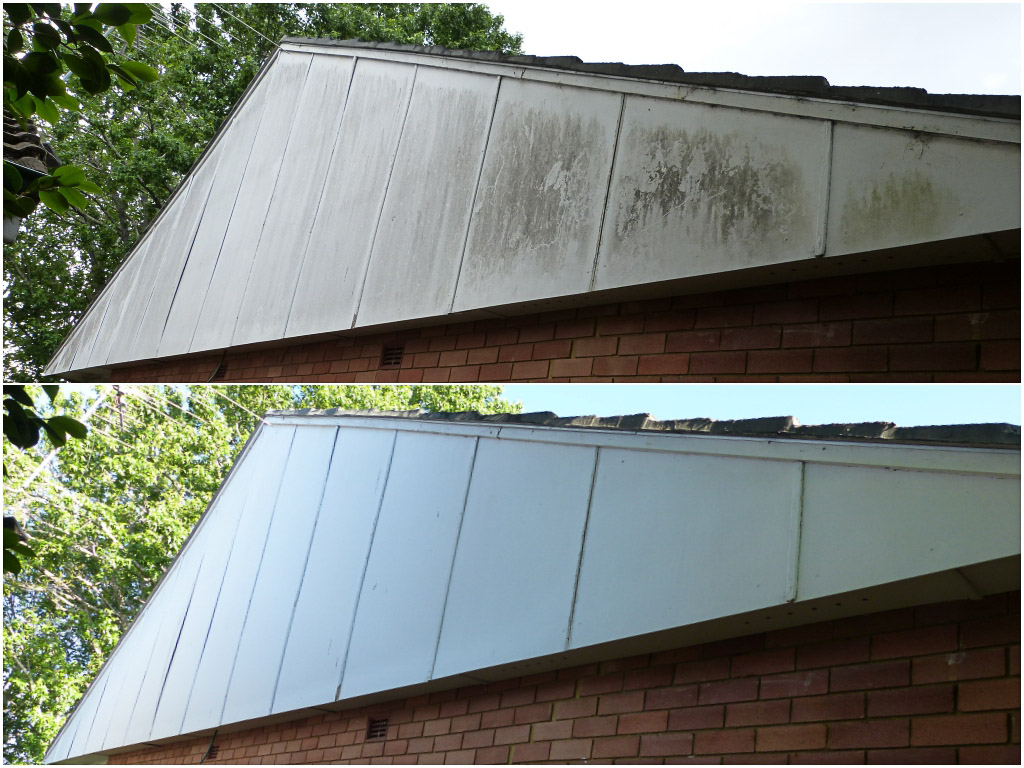 Our pressure cleaning process is thorough, careful and outlasts our competitor's. Peter has been trained in the pressure cleaning and restoration of a multitude of hard surfaces.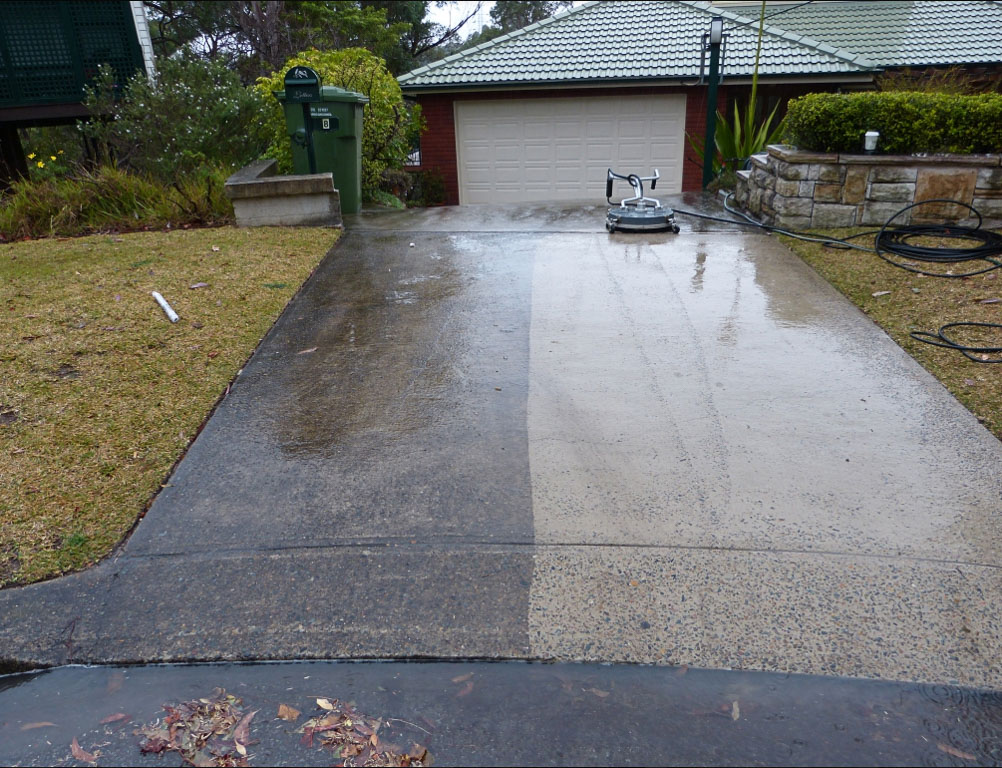 Is your driveway discoloured and stained? Oil, petrol and dirt build up over time and can only be removed with pressure cleaning. Call A Clean Approach House Washing to transform your driveway.
Sometimes soapy water and a good scrub with a bristled brush are enough to clean your deck. However, it generally won't give the impressive results of pressure cleaning from a professional.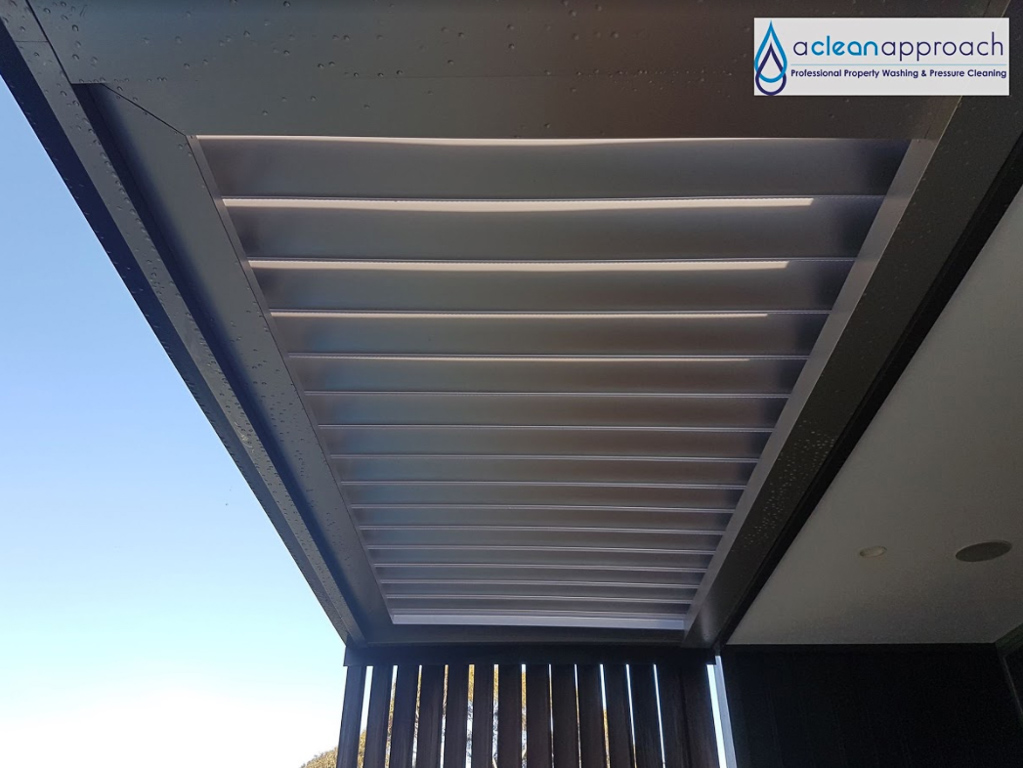 A Clean Approach House Washing has many years of experience cleaning Vergolas in Sydney. Improve the appearance of your vergola by removing unsightly mould, moss and bird droppings.   
Have a driveway in Sydney's North Shore that could do with a heavy duty clean?
Call a Clean Approach House Washing today to have a chat about the different options we can arrange for you to get your driveway looking new again.