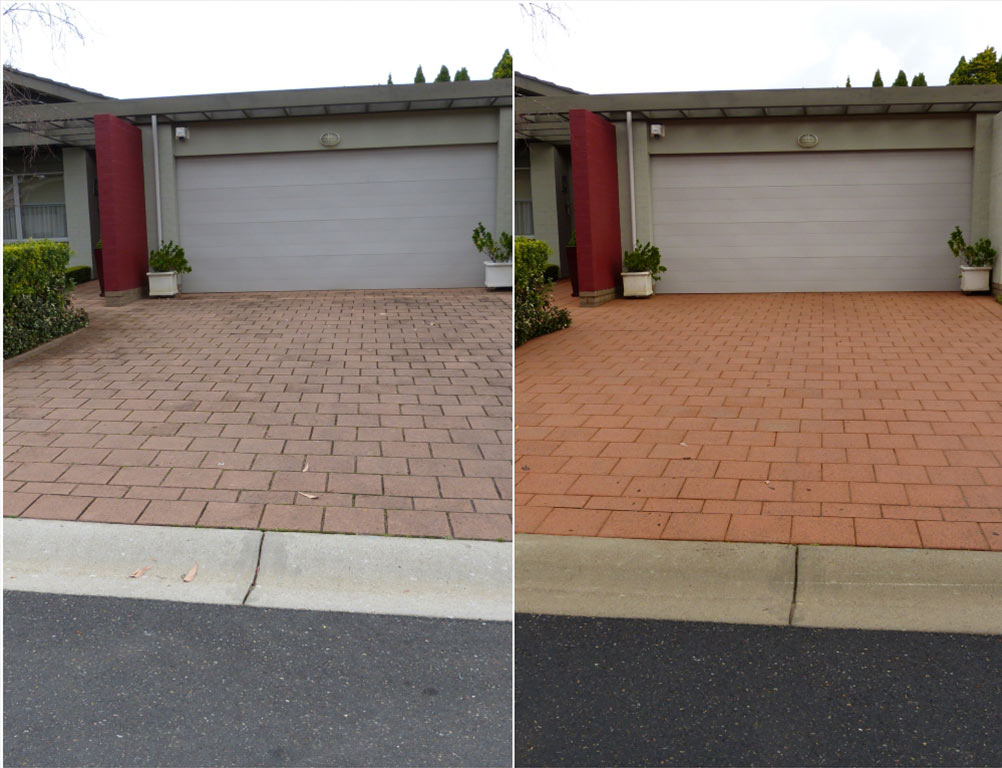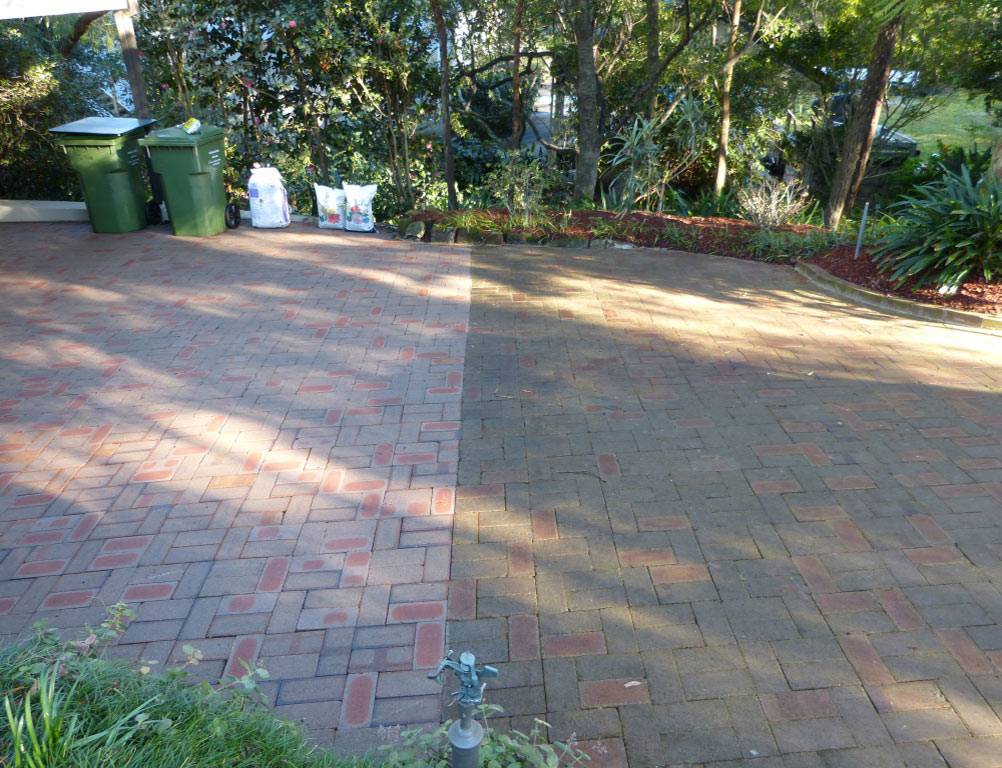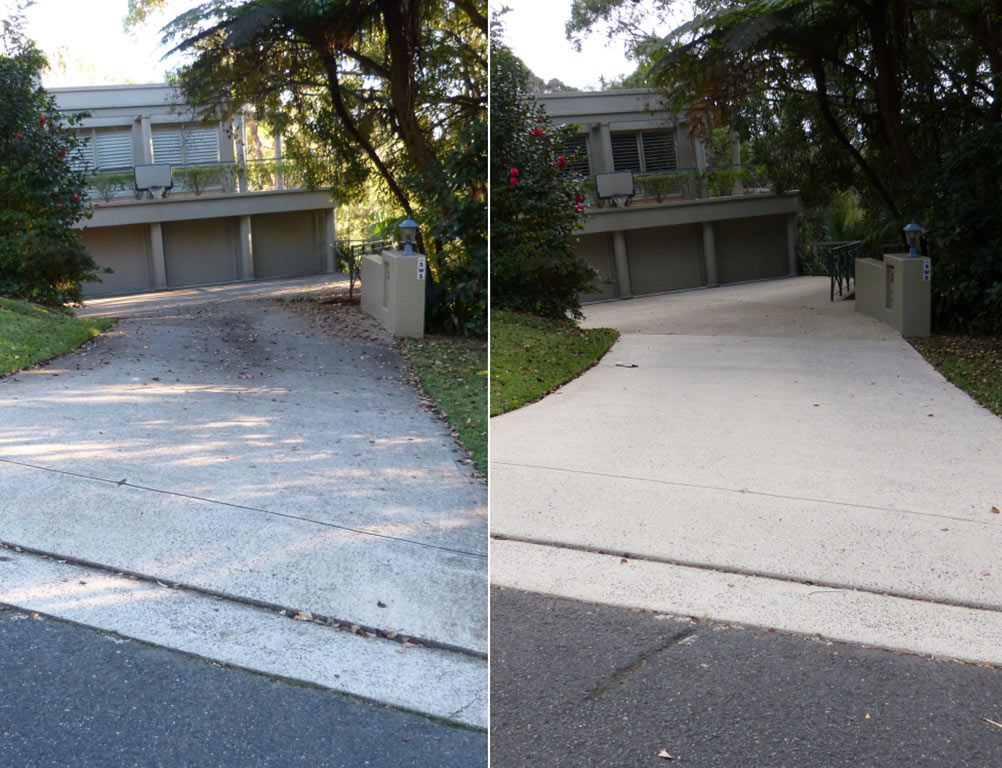 Driveway Pressure Cleaning Sydney North Shore
DO YOU WANT TO DRAMATICALLY IMPROVE THE FIRST IMPRESSION PEOPLE SEE OF YOUR PROPERTY?
A clean driveway in Sydney North Shore is the first impression someone gets of your home or strata property. It says a lot about the condition and maintenance you do on your property. Over time dirt, oil and mould build up and discolour the surface of your driveway affecting the look of your property. But don't worry, A Clean Approach House Washing professional driveway pressure cleaning in Sydney North Shore is the perfect solution to restoring your driveway to a pristine condition again.
A Clean Approach House Washing driveway cleaning process is designed to not only dramatically improve the look of your driveway, but to also last longer than our competitor's clean. A Clean Approach House Washing uses a bio degradable cleaning agent to help lift the dirt, oil, pollution and mould out of the surface. The driveway is then pressure cleaned to remove the toughest stains and contaminants, restoring your driveway to its former glory.
A Clean Approach House Washing uses a speciality treatment in its driveway cleaning that leave's a barrier to help prevent quick re growth of mould. Leaving you more time to enjoy the look of your property and do the things you love.
Available in all suburbs on Sydney North Shore and surrounds including Wahroonga, Warrawee, Turramurra, Pymble, St Ives, Gordon, Killara, Lindfield, Roseville, Chatswood, Castle Cove, Middle Cove,  Castlecrag, Northbridge, Longueville, Lane Cove, Riverview, Linley Point and Hunters Hill.
BOOK YOUR PROFESSIONAL DRIVEWAY CLEANING ON SYDNEY'S NORTH SHORE TODAY.